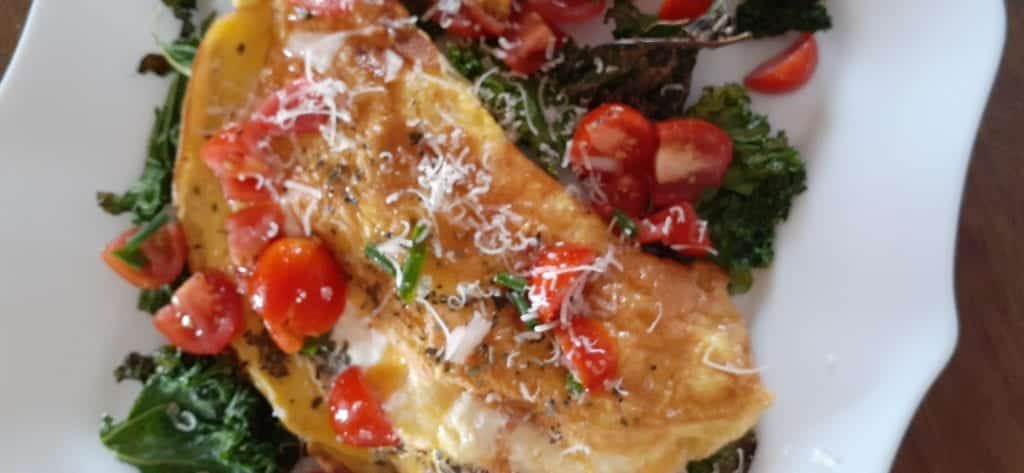 Playing with my food again at The Artist's Inn. I think you might like this recipe…it will feed two folks and can be easily multiplied.
First, you can make ricotta from scratch. It's easy. It's fun. And you'll have enough left over for lasagna. If you're not into that, just grab some from the fridge. Don't have any in the fridge? Feta and goat cheese would be good substitutes. Or shred some mozzarella, pepper jack, or cheddar.
Ricotta:
Combine 8 cups whole milk, 1 1/2 cups heavy cream, and 1 tsp kosher salt in large pot over medium-high heat.
Stir every few minutes to prevent scorching.
When mixture begins to boil, it will foam.  Remove from heat and let stand about 30 seconds, or until the foaming subsides.
Slowly stir in 3 tablespoons distilled white vinegar. Watch the magic happen as the milk curdles.  This is going to take about 15 minutes….enough time to make the vinaigrette.
Line a fine colander with cheesecloth, and slowly pour the mixture into the colander. It filled mine almost to the brim, but as it drains the whey, you'll be able to pour in the rest.
This process takes about 15 minutes and then you'll have 2 1/2 cups of really yummy ricotta.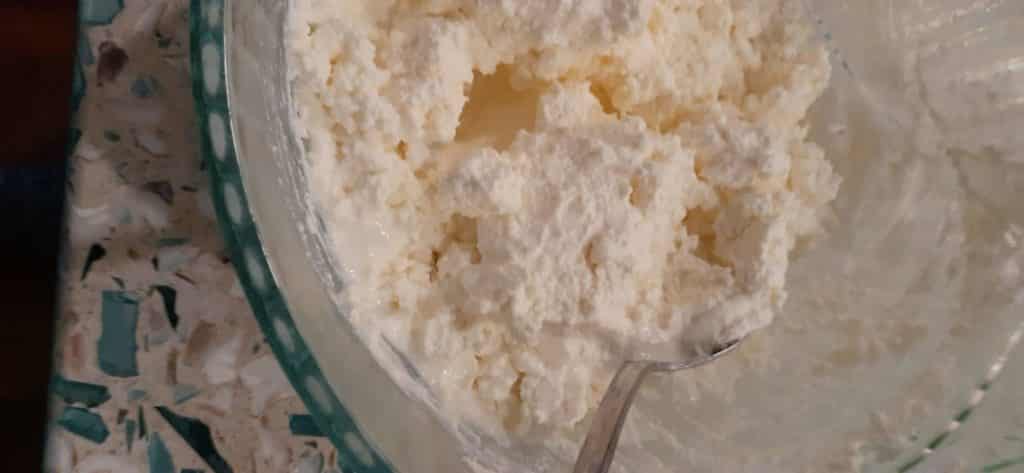 Cherry Tomato Vinaigrette
1/2 pint cherry tomatoes, cut in half
2 Tbsp. olive oil, divided
1/2 shallot or about 2 Tbsp. onion, finely chopped
1/2 Tbsp. red wine vinegar
Sea salt, fresh ground pepper to taste
1 Tbsp. fresh chives
Heat 1 Tbsp olive oil and saute the onion or shallot for a minute or two until tender.
Place shallot or onion in small bowl, add rest of ingredients and mix.
Don't have chives? You can use whatever is on hand….oregano, parsley, rosemary – all yummy and will work.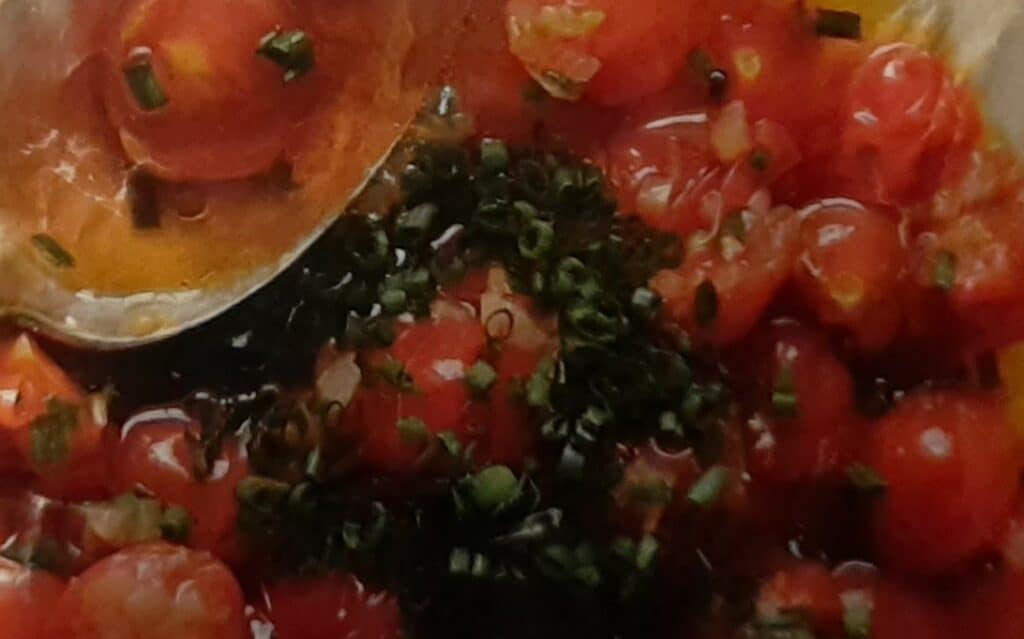 Omelet
2 leaves fresh kale – 1 for each omelet (Don't have kale? use spinach) torn in small pieces
4 Tbsp olive oil – 2 for each omelet
4 eggs, divided into 2 bowls with 2 in each, beaten with fork
4 Tbsp ricotta – 2 for each omelet
2 Tbsp parmesan – 1 for each omelet
2 Tbsp chopped fresh basil  – no fresh? use a little less dried, half for each omelet
Saute the kale in 2 Tbsp olive oil until crunchy, place on each plate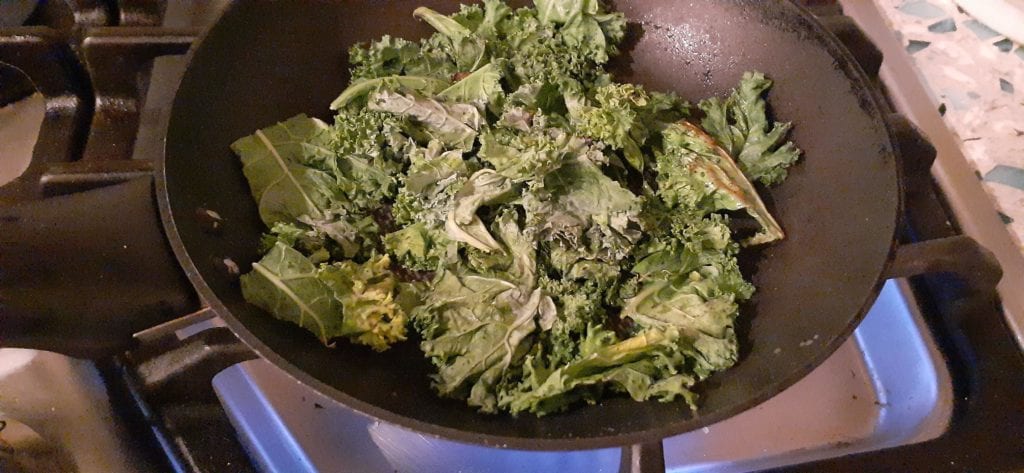 Heat 1 Tbsp olive oil in pan, add 2 of the beaten eggs and swirl around the pan evenly.
Season with salt and pepper to taste and cook until almost cooked on top, being careful to lift the bottom of the omelet with a spatula and let the liquid eggs go under the omelet to ensure even cooking.
Spread two Tbsp ricotta on half of the omelet, and sprinkle the basil on top.
Fold the other half over and place on top of the kale on the plate.
Top with vinaigrette, sprinkle with parmesan.  Repeat for the second omelet.
Enjoy!  Til we meet again, and then I'll be happy to make this for you….