Last Thursday was the first day of Spring, Friday seemed like the first day of Summer, and today in Lancaster County, It's rainy and cold.  Time for soup.  And since we're all cooking these days, here's a recipe that will go a long way.
Roasted Squash Soup is very forgiving….use any combination of the squashes you may have on hand. Seems like I always have one sitting on the counter.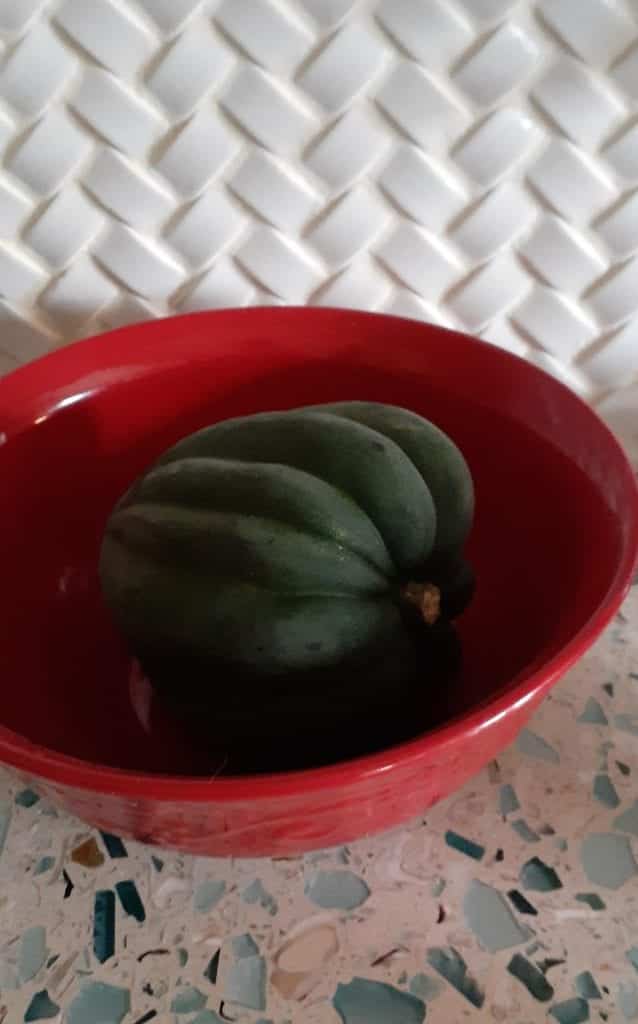 They have a long shelf life, so chances are good that the local grocery store still has a nice variety. I just used one acorn and one butternut and this soup made A LOT.
Trying to be good?  Substitute olive oil for the butter. That works. But for goodness sake, DON'T skip the brown sugar.  I did and then had to add  it later….you can cut down on the quantity, but it's essential for the taste. 
You'll also get your upper body workout peeling the squash – so, hey, don't sweat the brown sugar.
Here's the recipe:
Roasted Squash Soup
1 acorn squash
1 butternut squash
1 buttercup squash
1 small pumpkin
or any combination of the above…..
1/2 cup (1 stick) butter, melted (or olive oil for you really healthy folks out there)
1/2 cup brown sugar
1 large onion, thinly sliced
3 carrots
1 stalk celery
1 apple or pear
10 cups chicken broth
1 teaspoon ground ginger
salt and pepper to taste
Preheat oven to 350.
Peel squashes and cut everything into 1 inch pieces.  Throw it all in a big bowl and toss with melted butter and brown sugar.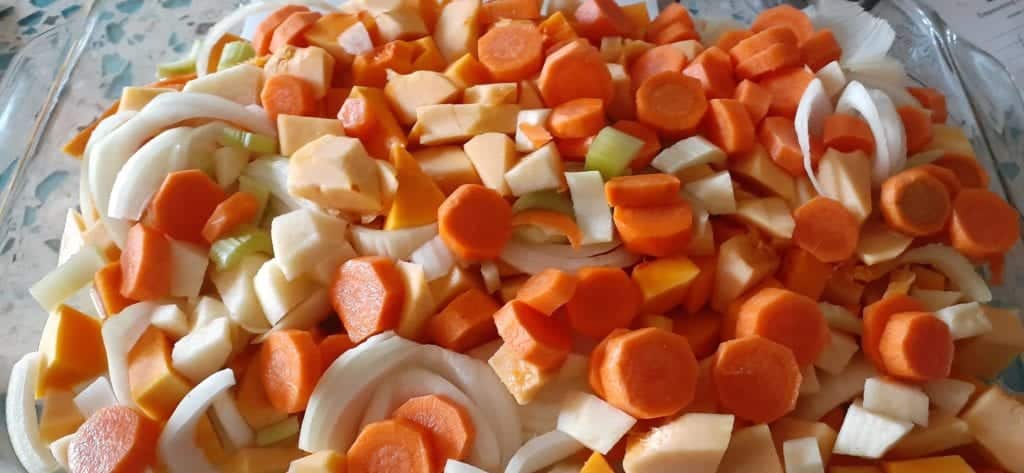 Then stuff it into a roasting pan and pour in 2 cups of broth. Cover with foil and bake for 45 minutes in oven.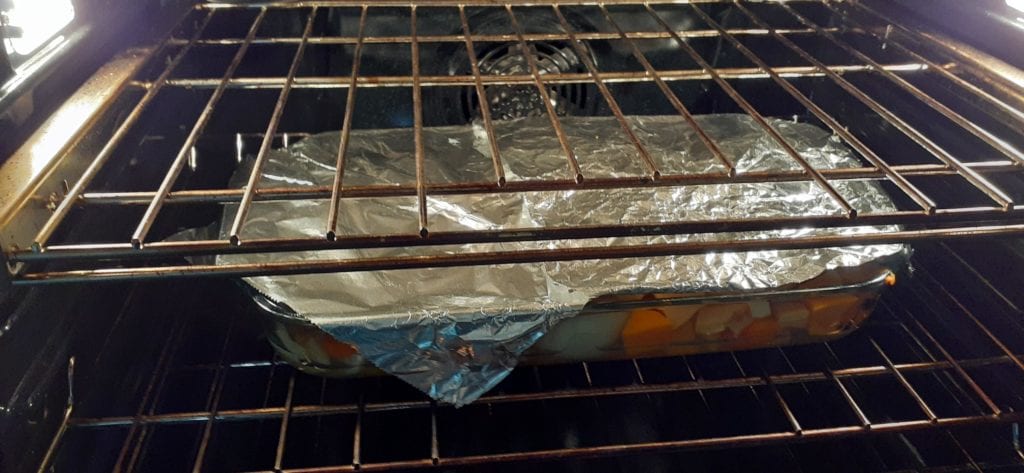 Take the foil off and then bake another 15 minutes or until everything is very tender.
Now comes the fun part.  Pour it all in a big kettle and blend it with your immersion blender  (quite possibly the greatest invention of all time).  Take out all your frustrations on those veggies….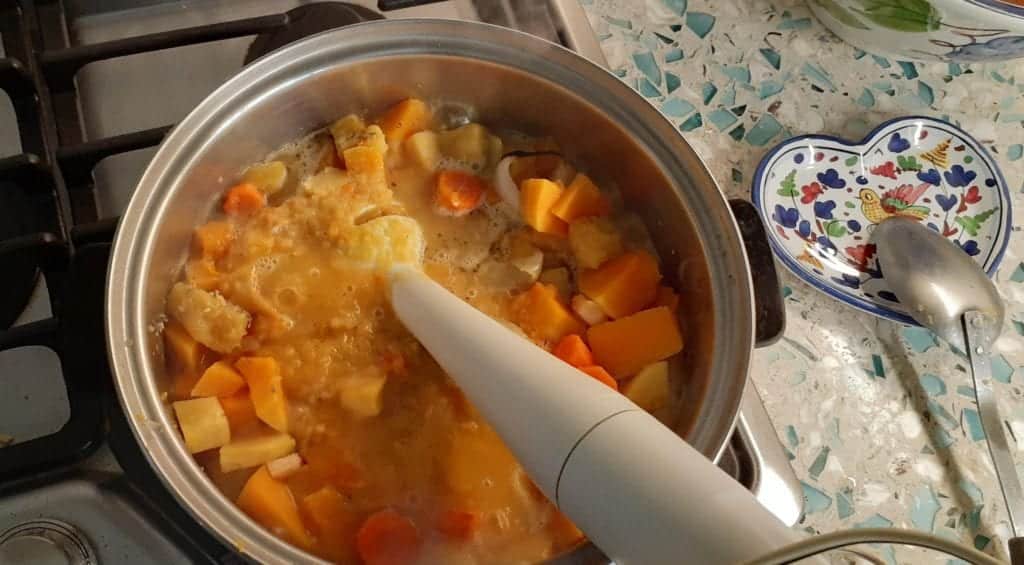 Add the rest of the broth, the ginger and salt and pepper to taste. Heat until warm and blended.
Serve with flatbread or crackers. Yummy. I give you Roasted Squash Soup from The Artist's Inn – with squash locally grown in Lancaster County.