Lancaster County wineries sure know how to throw a party.  Whether it's jazz in the evening, picnics on the lawn or tasting new wines while enjoying the view, you are guaranteed to have a good time.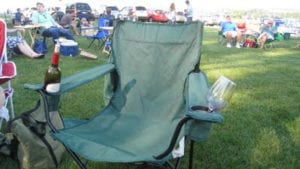 Recent rains have turned the county green once again and views from many of the wineries are relaxing and reminiscent of Napa or Sonoma. – and you don't need to buy a plane ticket!  Harvest season is just a few short weeks away, and fall colors always go better with a glass of wine.
Here's a listing of events that are just a short drive from
The Artist's Inn.
  Then again, a day of tasting followed by a night on the porch provides some spectacular views as well.
Mt. Hope Winery
– Mt. Hope winery has the biggest party of them all – the PA Renaissance Faire…every weekend until October 30.
Don't let summer slip away before you enjoy the red, white and green of Lancaster County.