Just in time for the holidays - a little something special to serve up for breakfast or brunch.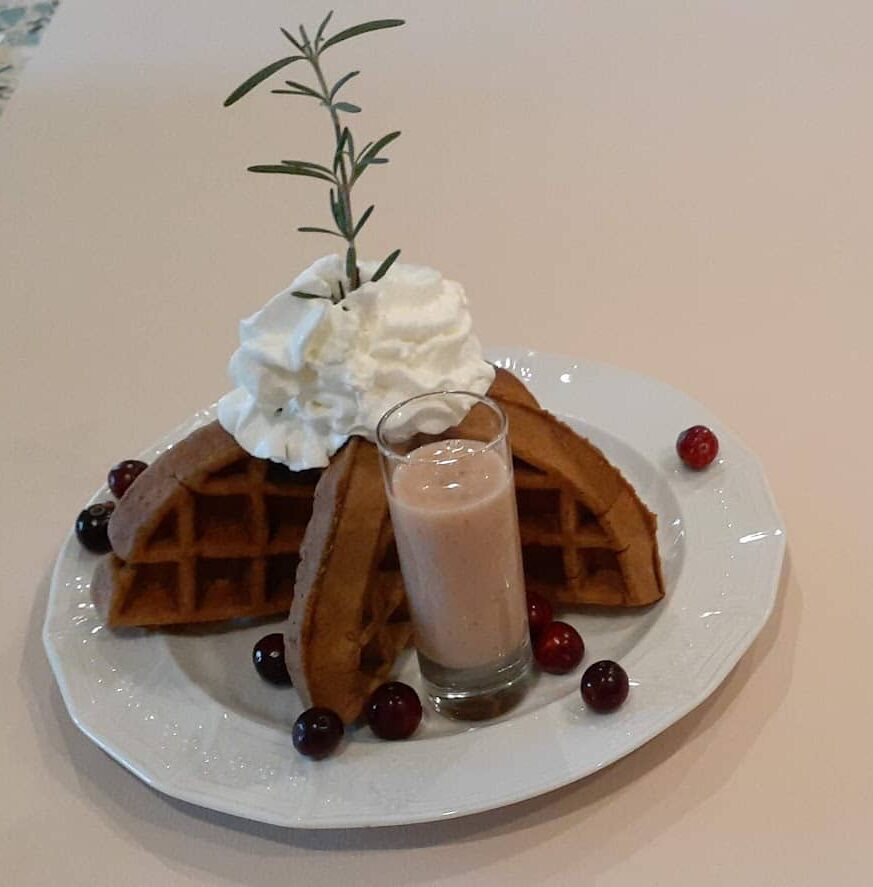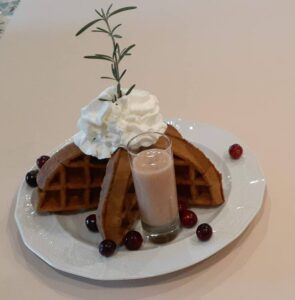 Waffles
4 cups flour
2 Tablespoons baking powder
1 teaspoon salt
1 cup brown sugar
1 teaspoon cinnamon
½ ground ginger
2 cups milk
2/3 cup molasses
½ cup canola oil
2 eggs
Whisk together dry ingredients in one bowl, wet in another. Stir the wet ingredients into the dry until just combined. You will need to add additional milk to thin the waffles to easily spread over your waffle iron. Pour into greased waffle iron and cook according to directions. Place baked waffles on cookie sheet.
Cinnamon Cream Syrup
1 cup sugar
½ cup light corn syrup
¼ cup water
½ teaspoon cinnamon
½ cup half and half
Combine all ingredients in saucepan. Bring to boil over medium heat, stirring often. Once it boils, cook for 1 minute.
Presentation
Heat waffles directly on racks in oven. Break apart waffle and place on plate in "flower pattern". Top with whipped cream and rosemary sprig. Serve with syrup. Makes 8 waffles.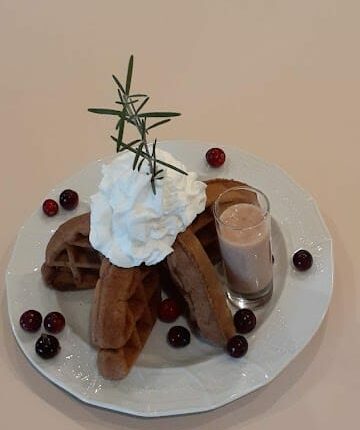 Too much work? Visit us and we'll serve them to you for breakfast at The Artist's Inn in Lancaster County.